This one was inspired by a Shutterfly ad that I saw recently: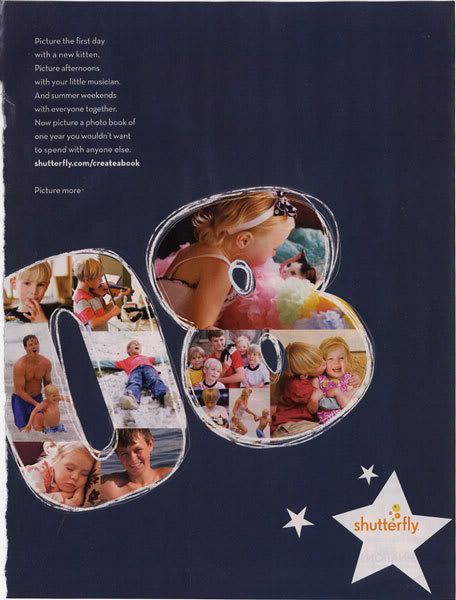 And that inspired this layout:
Filling text with photos is really easy. I did this in PS but I believe there might be a way of doing it in word - I'll do some digging to see if I can find out how.
1. Create an 8.5x11 canvas
2. Type the word or numbers that you want to use - I used "08". Resize them to be as large as you can fit -- mine were up around 500pt.
3. Next you need to rasterize the text -- in PS, you select layer, rasterize. In PSE it is called "simplify". This will convert the text into a shape - the text will no longer be editable.
4. Open your photos and drag them onto the canvas. Clip them onto the text-shape using ctrl-alt-g if you are using PS, ctrl-g if you are using PSE. Resize the as necessary to fit the photos in the space that you are working with. You will be clipping all the photos onto the same layer, basically piling them all on top of the text-shape.
5. Print and cut out your shape.
6. Finish your layout and post here!
Post your questions - I know step 4 might be confusing to some of you!